---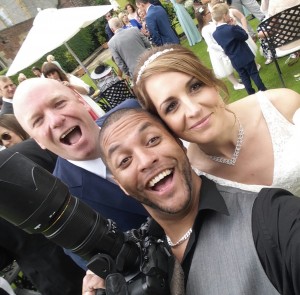 Ezekiel Taylor is wedding photographer local to Derby, providing wedding photography services in and around Derbyshire and the East Midlands in general.
Wedding photography! I've been a wedding photographer and running my wedding photography business since April 2009. I've helped countless couples, capture their day with a fresh, contemporary and modern approach.
I got into wedding photography because… I like cake! and there's a lot of cake to be had at weddings. 😉
On a serious note though, I'm not entirely sure what "drew" me to do weddings, it just felt right. Normal portrait photography was never "my thing", It always feels too structured and boring I guess.
Whereas every wedding is different, unique and dynamic. There's always something to capture, whether that's family and friends enjoying the day, mum sat crying in joy, or watching parents of young children, getting stressed while they try to keep the kids quiet in the church.
The main focus about the service I offer, is to make wedding photography a fun and enjoyable experience. I take great pleasure in taking on the challenge of getting the grumpiest of people laughing.

My prices are some of the best around, with photography packages to suit every budget. I strive to ensure the work I do and the products I produce, are of the highest quality. So check out the rest of the site and the latest "behind the scenes" video blog on the portfolio page. If you want me to give you a call or visit you and your partner to discuss your individual needs, please do not hesitate to contact me.
There are many wedding photographers in Derby and the East Midlands for that matter, but not all can help you hold on to those precious memories. With a fresh and modern approach and wedding photography packages to suit every budget.
Zeke Taylor – Business owner.